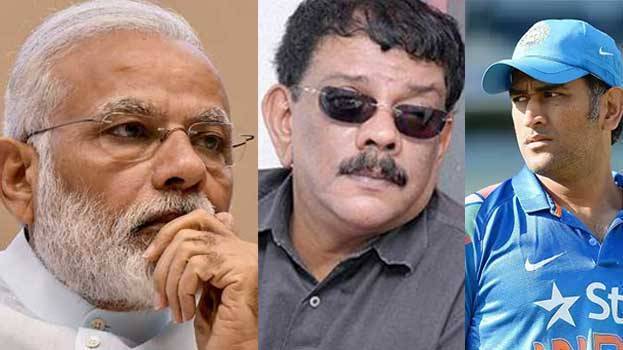 Over the past several years, Prime Minister Narendra Modi and veteran Indian cricketer Mahendra Singh Dhoni have been facing music even for any small mistake committed by them or people connected to them.
Modi has, in a jocular vein, said that I eat ounces of rebuke every day and that is the secret of my energy. On the other hand, Dhoni has countered criticism with his iconic cool-headedness.

Now, popular director Priyadarshan has come forward with a piece of advice to these critics. "Stop criticising Modi and Dhoni , both of them are working towards making our country proud," he advises on his Facebook page.
Of late, Dhoni has had to face many online and offline critical comments against his performance in World Cup matches. Some critics have even gone on to say that it is high time that Dhoni retired. They were the ones who were provoked after Dhoni took some time to build innings during India's match against Afghanistan and Windies.

Priyadarshan put up the FB post soon after this.
Meanwhile, some FB critics have retorted saying, Priyarshan was praising Modi, eyeing some national award.