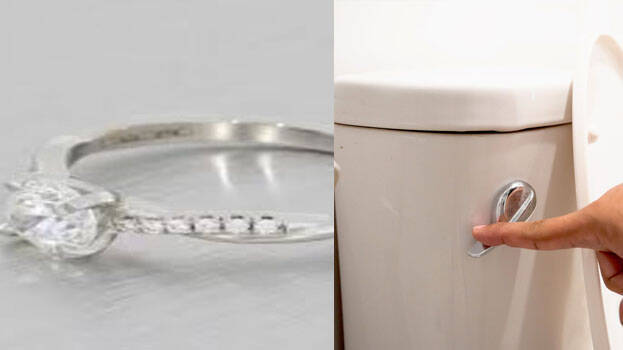 HYDERABAD: A complaint has been lodged against a woman employee of a skin and hair clinic for stealing a diamond ring of a customer. The ring is worth Rs 30.69 lakh. The woman flushed the ring in the commode of the washroom out of fear of getting caught. The employee has been arrested.
The police recovered the ring with the help of a plumber at the end of the investigation. She was later arrested for theft.
The woman visited the clinic in Jubilee Hills last week. The employee attending on her asked her to keep the ring in a box which she did. She forgot about the ring and left the clinic. Only after reaching home, she remembered about it. She called the clinic and told the staff about it, but she said that it was not there. She later lodged a complaint.
When the police questioned the employees, she confessed to the crime. She told police that she took the ring and flushed it fearing of getting caught. Later sought the help of the plumber.