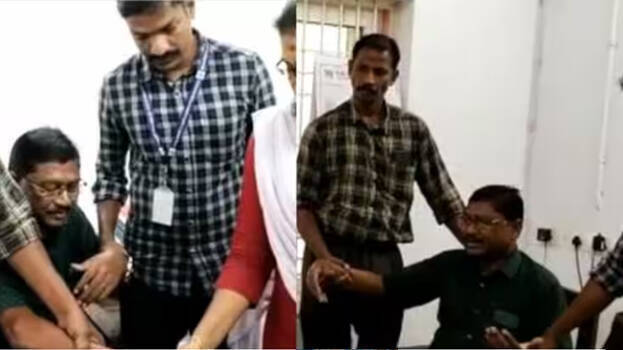 THRISSUR: Arangottukara village office assistance officer was arrested yesterday for taking bribes. Village officer T Ayyappan was caught with a bribe of Rs 5000 when the vigilance ambushed him and registered the arrest.
For more than one year, the complainant was tirelessly walking the steps of this office, trying to occupy the ROR certificate. The officers used all tricks in the cards to delay the certificate. Pattambi native Abdulakutty was waiting for the ROR certificate for his land in Arangottukara. After much pleading, the village officer visited the site and asked for Rs 5000 to be handed in before approving the certificate. Having enough of the drama, Abdulakutty approached vigilance with a complaint.
Vigilance weaved the plan and handed Abdulakutty currency notes sprinkled with phenolphthalein to trap T Ayyappan. At the exact moment of the cash transfer, vigilance jumped into action and arrested the officer. Ayyapan was seen pleading with vigilance in tears, asking for forgiveness.