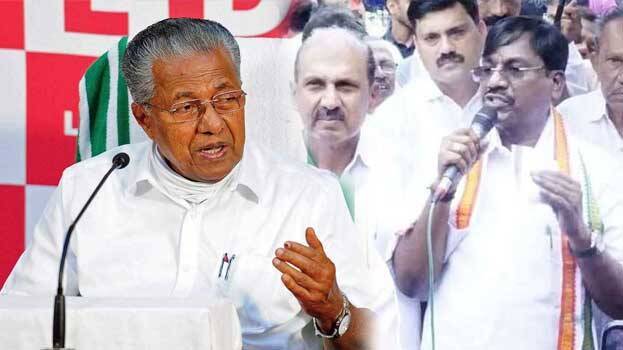 KANNUR: A case has been registered against a Congress leader for his controversial statement that Swapna Suresh, the accused in the gold smuggling case, is the girlfriend of the chief minister. The Kannur town police have registered a case against AICC secretary Viswanathan Perumal. He made the controversial remark during his speech while inaugurating the DCC march to the district police headquarters.

CPM activist P K Biju lodged a complaint with the police against the statement. The complaint said the statement is to defame the chief minister and is intended to incite riots. There are also complaints against DCC President Martin George and Youth Congress leader Rijil Makkutty.

'Pinarayi Sir, how is your best girlfriend in Kerala, Swapna Suresh? Revelations are being levelled against the chief minister, others in the cabinet and many outside. There were even sexual harassment allegations. Tons of gold were smuggled with the responsibility of Pinarayi. Where is ED, CBI and Income Tax?

The case in the Lavalin corruption of Rs 400 crore is still going on. Was Pinarayi Vijayan arrested and jailed in the case? No, they won't. The relationship between Pinarayi-Amit Shah is the reason for it. There is nobody else behind the corruption in AI Camera, K Rail. This is not your money, it's not your parents' money. You stole people's money.
The police should have arrested Pinarayi Vijayan. Our rival is not the communists. Our first opponent is Pinarayi Vijayan and the second is the foolish and immature Narendra Modi', said Viswanathan Perumal in his speech.