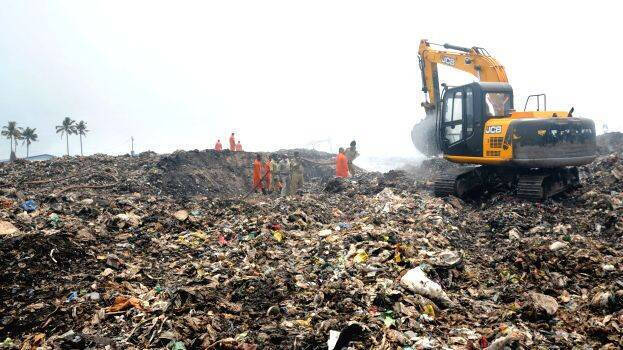 KOCHI: The Kochi Corporation is deploying black soldier fly larvae to process the 100 tonnes of food waste that arrive at the Brahmapuram plant every day. This method has been successful in European countries. Composting using soldier fly larvae is being done in various cities including Erode and Palakkad.
Soldier fly larvae mostly consume meat and organic garbage. Up to 200 grams of garbage can be consumed by each worm each day. These worms are not only harmless to humans or birds but are beneficial in many ways.
The black soldier fly is a typical kind of fly and won't contaminate food or spread contagious illnesses. The male flies die after mating and the female flies die after laying eggs.When the eggs hatch, the waste-eating larvae consume them and convert them to organic fertilizer.
The lifespan of a larva is 22 days. By mixing the plant's lab-grown larvae with organic waste, the waste turns into fertilizer within two weeks. The manure can be strained and used for agriculture. Larvae can be extracted from the manure, cooked and fed to livestock, poultry, and fish.
Temporary system
The bio CNG plant set up by BPCL at Brahmapuram is expected to be operational by August 2025. Until then the black soldier fly larvae are being considered a temporary system.
"There is no financial cost to the corporation. It is also environmentally friendly. The project is being undertaken by Sigma Company, which was selected through tender. It is a company that treats organic waste using larvae." - Babu Abdul Khadeer, Secretary, Kochi Corporation.