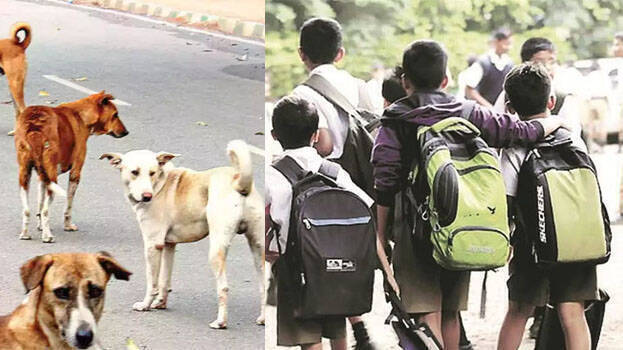 KOZHIKODE: A holiday has been declared for schools in the district on Monday due to rampant stray dog menace. A holiday has been declared for six schools of Koothali panchayat and anganawadis. Also, all the works that are part of the employment guarantee scheme have been stopped.

Four in the panchayat were bitten by stray dogs yesterday. The holiday was announced as the dogs could not be caught. The stray dog menace is rampant all over the state.
A stray dog had attacked a three-and-a-half-year-old girl while she was playing outside her house in Anchuthengu. Rose Leah, the youngest daughter of Regen and Saritha of Mampally Kripa Nagar was seriously injured in the attack.