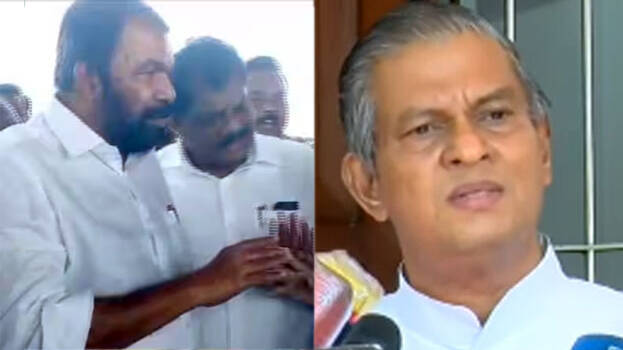 THIRUVANANTHAPURAM: Vicar general Fr Eugene Pereira lashed back hard against Minister Sivankutty's claims of devious plans undertaken by fishermen tribes to stop ministers from visiting the Muthalapozhi beach.
"People sitting in such revered seats should mind their talks and not fall for rabble-rousing. It was the two ministers who raised their voices against the fishermen tribes. The communist cadres present at the spot were all ready to do a drama but couldn't work it out." Fr Eugene Pereira quoted.
The vicar also alleged about the minsters sleight hand to topple the Vizhinjam protest. He denied the church taking funds from locals but said the money procured over the years is used to improve the education of students.
"Minister asked me not to show off. I found it starkly contrasting since we did nothing and it is their duty to provide enough amenities and ensure safety for the fishermen tribes. A protest from our side was given, so there is no need for any show. This kind of reaction happens when people in power do terrible work. We are the people who never waited for second thoughts before getting into the forefront when Kerala got immersed in the 2018 floods. Ministers should do some retrospect." Fr Eugene Pereira said.