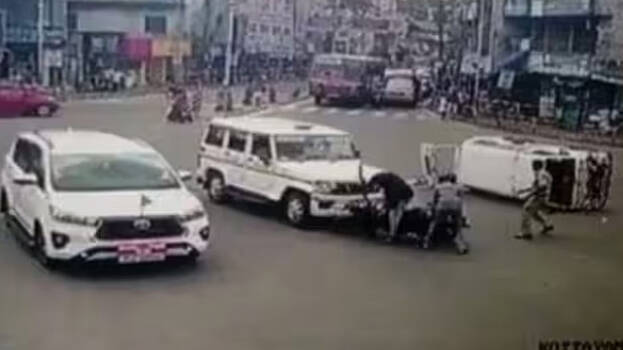 KOLLAM: The Kottarakkara police registered a case in the incident of Minister V Sivankutty's pilot vehicle hitting an ambulance. A case has been registered against the drivers of the pilot vehicle and the ambulance. The case is for rash driving. The case was registered based on the statement of the patient's husband. The ambulance overturned after hit by the minister's pilot vehicle.
Meantime, the ambulance driver came forward against the police for trying to arraign him. He said that when he went to the police station to register a case, they teased him. He said the police asked him whey he brought the vehicle on the minister's way.
Ambulance driver Nithin said that as he was in the hospital, his brother Santhosh went to the station. The ambulance crossed as per the police signal. The patient's husband Aswakumar said there was siren in the ambulance.

He clarified that the minister went his own way and failed to come to their side.