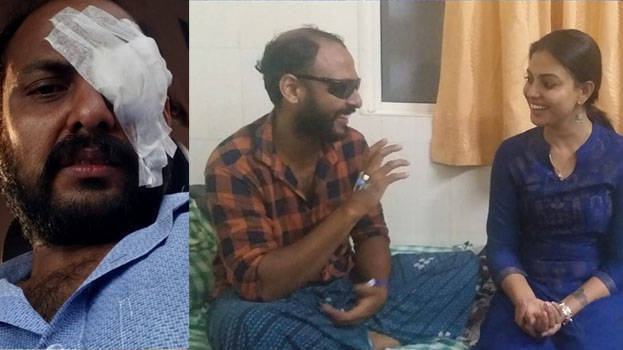 A Facebook post of a youth called Ramshad on actress Anusree's virtuousness is receiving many likes and shares. He narrates how he injured his eyes while drinking full jar soda, the new fad, and how Anusree's quick and bold action saved his eye.

According to the post his friend Pinky had called him asking about full jar soda shop, on Saturday. Within half an hour, she along with the actress arrived at the shop he had mentioned over the phone. This was big surprise for him.

While all three were about to drink soda, the glasses in the hands of Ramshad broke and a glass splinter fell into his eyelid, injuring the eyes. The actress stepped in and suddenly took him to Angamaly eye hospital. Before that he was taken to three hospitals on the way, all of which refused to admit him and referred him to bigger hospitals.

Ramshad, who is recuperating now, says if Anusree, who was before him at the right time like a God-sent person, was not there, he would have lost his eye sight.