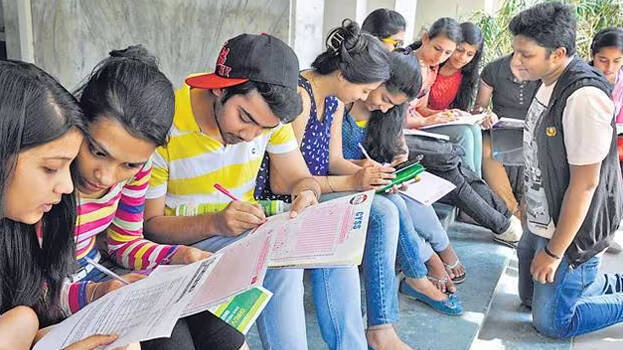 THIRUVANANTHAPURAM: An order was issued earlier to admit those who did not write the entrance in the vacant seats in the self-help colleges after the 3 allotments of the Entrance Commissioner. The self-financing college managements have requested the government to waive the entrance in the lateral entry seats which provide direct admission to the second year of engineering. There is a demand that candidates including those from other states should be exempted from the entrance and given admission to the 15,061 seats that were vacant last year.
Qualified candidates with a Diploma in Engineering, D.Voc, and B.Sc degree with Mathematics as a subject in plus two can be directly admitted to the 2nd year of the 4-year engineering degree course. They should also qualify in the entrance examination based on the subjects of the BTech 1st year syllabus of the Technical University. There will be 120 questions in this objective-type exam. If one qualifies in the entrance they can get admission in any BTech branch. B.Sc candidates will be admitted to the rest of the vacant seats after the admission of Diploma and D.Voc qualified candidates.
Lateral entry admission is conducted by LBS center based on the entrance rank list. 3 seats are reserved for lateral entry in each batch. 3 more people can be accepted in a batch of 60 people. Last year, when 15,061 seats were vacant, the management demanded that those with Diploma and BSc qualifications, including those from other states, be allowed direct admission to the second year without writing the entrance. The government has not decided in this regard.
Vacant engineering seats in 2022-23: 15,061
There were no students in 18,169 seats in the year 2021-22
Admission will be easy
All those who have studied physics, mathematics and chemistry subjects and pass plus two with 45 percent marks can get admission in engineering in the vacant self-financing seats.
In Plus Two, to pass the written test of 60 marks for each subject, 18 marks are required. 40 marks are for practical and continuous assessment.
27 marks in Physics, Chemistry and Mathematics are enough to qualify for Engineering admission (45 percent).
"Facilities should be made for those who have obtained diplomas from polytechnics to obtain engineering degrees. Otherwise, children will go to substandard colleges in Tamil Nadu."
-Biju Ramesh,
KSFECMA President