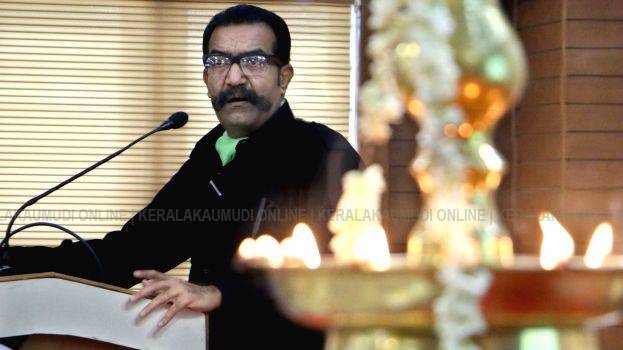 THIRUVANANTHAPURAM: As the jail saff are also in a tight spot over the custodial death of private financier Rajkumar, Jail DGP Rishiraj Singh has, sort of, advised them not to trust policemen blindly.

Rishiraj Singh also issued certain instructions so that the jail staff are on the safe side while dealing with prisoners brought to jail by policemen. "If jail authorities feel any suspicion over the mental or physical condition of the prisoners brought to the jail with health screening report, the former has the right to subject them to medical examination. For that, they can be taken to the nearest hospital. If the jail officer wants to take them to bigger hospitals, the permission of the jail DIG will have to be sought," he instructed jail staff through a circular.

According to Rsihsiraj Singh, there can be chances for deliberate or accidental errors in the health reports. If jail authorities are cautious about it, they will not malign their reputation.

"Those on admission duty will have to find out whether the prisoner can stand up on his own, walk normally, has any disorientation in speech and movement.
Head warden and jail superintends should check all this and make sure that prisoners are normal.

Even after putting a prisoner in a cell, the jail staff should be alert about his or health condition," he instructed.

'Stop Nadayadi'
Rishiraj asked the jail staff not to indulge in the primitive form of torture in jail called 'Nadayadi'. (Nadayadi is a figurative word used for an old practice of welcoming new prisoners in jail. While a new prisoner walks towards a cell, policemen will lie in ambush and beat him up so as to make him obey all prison rules then onwards.) The jail DGP added that lightning raids would also be conducted in jails to catch illegal activities inside jails.