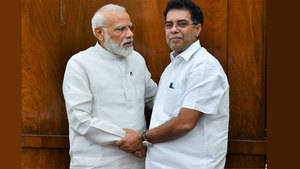 KASARGOD: The local BJP leadership has expressed its discontent over making former Congress leader and MP A P Abdullakutty, who recently joined the BJP, the Manjeswaram candidate for the by-election.

However, the NDA is yet to decide on its candidate for Manjeswaram. But it was Manjeswaram Mandalam president Satheesh Chandra Bhandari who had expressed the local leadership's anxiety.

"Manjeswaram is the land of Kannadigas, and in this Kannada land, people from this area will only contest the by-election. And if anyone other Kannadigas will contest, it will be only K Surendran…" he said rejecting the rumours that Abdullakutty will be made the Manjeswaram candidate.

"Let Abdullakuttyy go Kannur and contest elections there… isn't his hometown. We don't think that Abudllakutty will be able to gain more than 100 Muslim votes, if he contest election from Manjeswaram. However, the final decision will be taken by the Central leadership," he said, adding that Abdllakutty will be there in Manjeswaram for campaigning for the BJP.