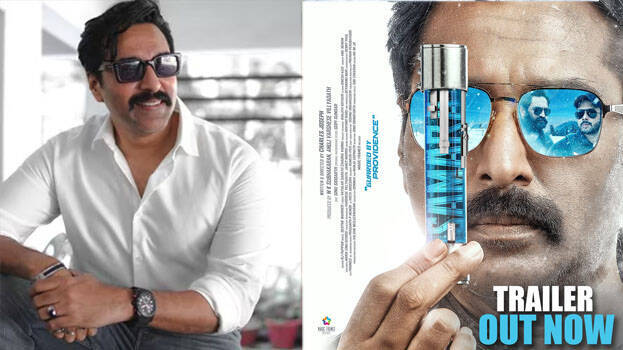 The trailer of the upcoming movie 'Samara' starring Rahman was released by Suresh Gopi and Gokul Suresh through their social media handles. Magic Frames will release 'Samara' in theaters on August 4.
Written and directed by debutant director Charles Joseph, the film is produced by MK Subhakaran and Anuj Varghese Willyadath under the banner of Peacock Art House. The film is a science fiction thriller. The cast and crew of the movie had prepared a campaign ahead of the release of the trailer. The campaign hinted that the trailer will be different from all the news that has come out about the film so far.
Other actors in the film are Bollywood actor Mir Sarwar, Tamil actor Bharat, Moothon star Sanjana Dipu, Rahul Madhav, Binoj Willya, Govind Krishna, Teenij, and Tom Scott. The film also has about 18 newcomers and about 35 foreign stars.
The film was mostly shot in Kullu Manali, Dharamsala, and Jammu and Kashmir. Cinematography Sinu Siddharth, Background Music by Gopi Sundar, Music Director: Deepak Warrier, Editor: RJ Pappan, Sound Design: Aravind Babu, Costume. : Maria Sinu