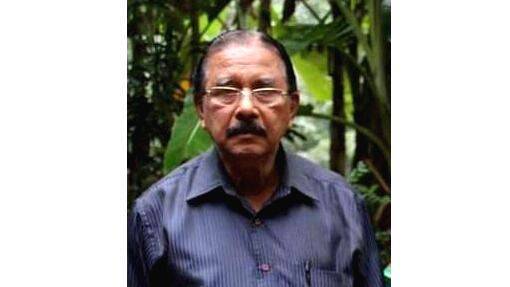 KOLLAM: Renowned 'Kadhaprasangam' artist Thevarthottam Sukumaran (82) passed away. He had been resting at his residence in Anchal for a long time due to old age-related ailments. He breathed his last at 5 pm on Thursday. The funeral will take place on Friday at 3 pm at home.
Thevarthottam, along with V Sambashivan and Kedamangalam Sadanandan, is a name connected to the illustrious era of 'Kadhaprasangam.' He had narrated stories in thousands of venues, including festivals and cultural venues. He also presented stories on Akashvani and Doordarshan. Kerala Sangeetha Nataka Akademi honored him with the award for Kadhaprasangam in 1994 and Fellowship in 2000.
Wife: K Suruchi, children: Dr SS Philomina, SS Prameela, SS Priyamvadha and SS Pradap Thevarthottam.