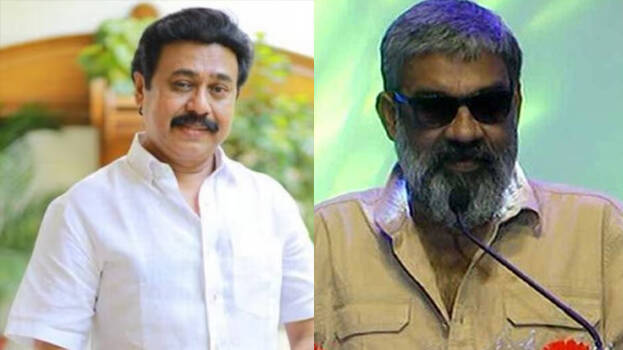 THIRUVANANTHAPURAM: Adding more worrisome times for Kerala state Chalachitra Academy chairman Ranjith, jury member Nemom Pushparaj confirmed director Vinayan's claims of Ranjith playing heinous politics to stop the movie 'Pathonpatham Noottandu' from winning awards.
Cementing strong on his claims, Vinayan released an audio tape of director Nemom Pushparaj on his Facebook page. In the audio, Pushparaj says Ranjith has lost all credibility to remain in the Chairman's seat.
After the jury members' disclosure, Vinayan rallied against the cultural ministry and asked the authorities to stop doing theatrics but take action against Ranjith who went unscrupulous in sidelining one particular movie from the competition list.
Earlier a controversy erupted after director Vinayan alleged that Kerala State Chalachitra Academy chairman Ranjith for interfering in the determination of Kerala State film awards this year. It is learned that the academy secretary and others have received a complaint against Ranjith's intervention.
Vinayan noted that he has solid proof to show that Ranjith had tried to ensure that his film 'Pathonpatham Noottandu' does not get any awards. Vinayan alleged that although a jury member had strongly argued that 'Pathonpatham Noottandu' should be given the award for Best Art Direction, a lady jury member opposed the decision under directions from Ranjith.