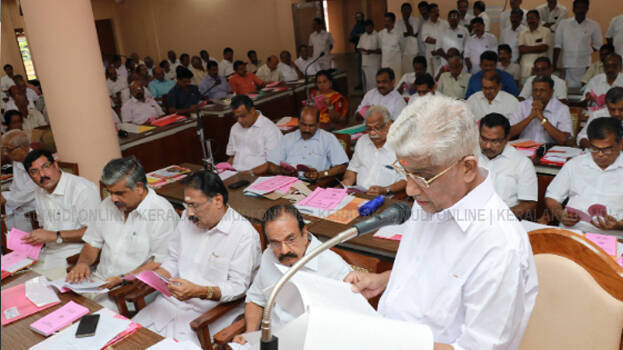 THIRUVANANTHAPURAM: NSS is rock solid in its stance as they mentioned no compromise in protest unless speaker A N Shamseer apologizes for his 'myth' remark made at Hindu god Ganapati. The NSS director board meeting is scheduled for Sunday when further protests regarding the issue will be planned.
Meanwhile, NSS Vice President Sangeeth Kumar has reached the High Court with a petition to quash the case filed against him for organising a Namajapa protest in Thiruvananthapuram. A bench consisting of Justice Raja Vijayaraghavan is expected to consider the case on Monday.
In the petition, Sangeeth Kumar demands the court to quash the case that saw more than 1000 workers charged by cantonment police. The charges of unlawful assembly, rioting, obstructing a public road, disobeying the instructions of the police and causing the noise were the major charges brought up by police. However, the petition states that no obstruction was caused and the charges levelled by the police are not legally valid.