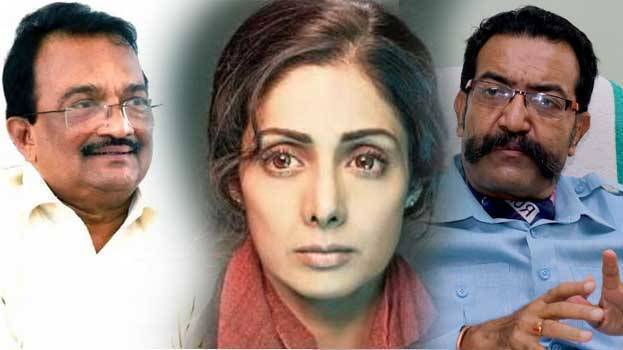 THIRUVANANTHAPURAM: Actress Sreedevi's unexpected death under mysterious circumstances was the one that had initially sparked controversy and fuelled speculations.

She appeared to have drowned inside the bathtub of the posh hotel ( Jumeirah Emirates Towers Hotel, in Dubai, United Arab Emirates) where she and her husband were staying on account of a marriage function. Many persons, then, had argued that it could be a murder and now, Jail DGP Rishiraj Singh has come out with a startling revelation related to her death.

"My friend and the late Forensic expert Dr Umadathan had told me long back that Sreedvi's death might have been a murder and not an accidental death. This he told me when I asked him about Sreedevi's death, out of curiosity.

He also pointed out certain facts to back his claims. According to him, a person will never drown in one-foot deep water, however much he drinks. He will
drown only if somebody holds his both legs and sinks his head into the water," Rishiraj Singh made this revelation in an article exclusively written for Kerala Kaumudi newspaper.

In the article, Rishiraj Singh recounts his warm friendship with Dr Umadathan and how his intelligent inferences helped the Kerala police resolve many criminal cases very easily.