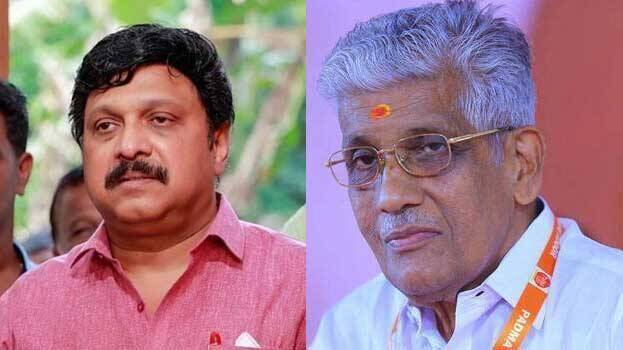 CHANGANASSERY: The NSS strongly protested against the government for not responding on the myth controversy. This was clarified in the press release issued by general secretary G Sukumaran Nair after the urgent board of directors meeting held today at the headquarters in Perunna .

The release said that if the government does not take immediate action in this regard without aggravating the problem further, they have decided to proceed with legal ways to protect the trust.

K B Ganesh Kumar MLA also responded that the NSS has taken a dignified decision regarding the myth reference and will take legal action if necessary. Ganesh Kumar also attended the meeting and the response was after this.

'There is nothing to say beyond what Sukumaran Nair has said. He has said that the NSS will take legal action. It is not right to opine on anything involving the NSS. What has to be said as an MLA will be said there.
The NSS has taken a dignified decision. The NSS has taken a very dignified stand without breaking the religious harmony of Kerala. He has said that the policy of NSS is to deal with the wrong legally. NSS will not cooperate in any exploits in Kerala. The dignity of the NSS is what he said. If found a mistake, will take the path of law, Ganesh Kumar MLA told the media.