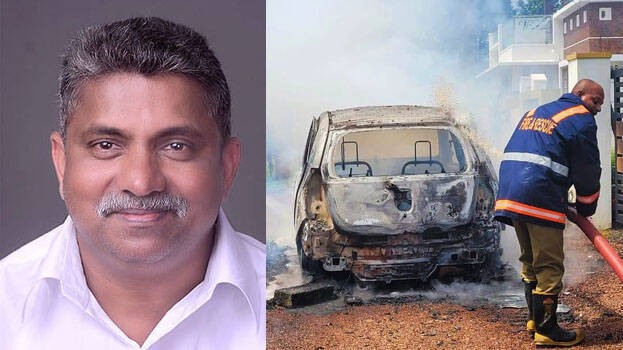 KOTTAYAM: An owner, who had sustained serious burns after his car caught fire at Pandanchira in Vakathanam, succumbed to his injuries while undergoing treatment in the medical college. He has been identified as Sabu (57) of Pandanchira.
The car caught fire while he was returning after service Tuesday morning at 10.15 am. Only Sabu was in the vehicle. The incident happened near his house. The fire spread from the front portion of the car. Seeing fire, Sabu's wife and children ran towards him.
Sabu was taken out after the fire force and the locals doused the flames. He was immediately taken to a hospital in Chethipuzha and then to the medical college. Sabu was former secretary of SNDP Yogam high range union.