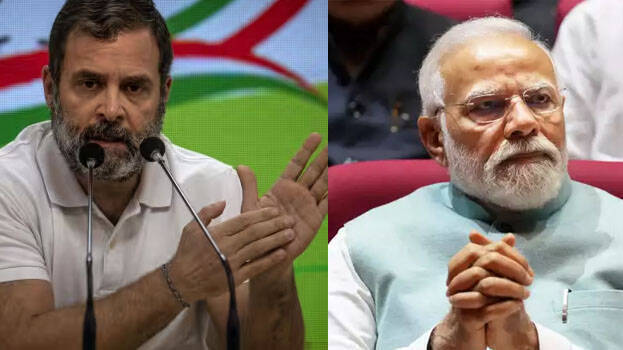 NEW DELHI: Congress leader Rahul Gandhi harshly criticized Prime Minister Narendra Modi's speech in the Parliament. He criticized Modi for laughing shamelessly in the Parliament and said that the Prime Minister should not speak as a mere politician.
'The Prime Minister spoke in the Parliament yesterday for two hours and 13 minutes. He talked about Manipur only for two minutes. Manipur has been burning for months. People are being killed, rapes are happening but the Prime Minister is laughing and cracking jokes,' said Rahul Gandhi.

He said the Indian Army could stop this nonsense in two days but the Prime Minister wants to burn Manipur and does not want to put out the fire.