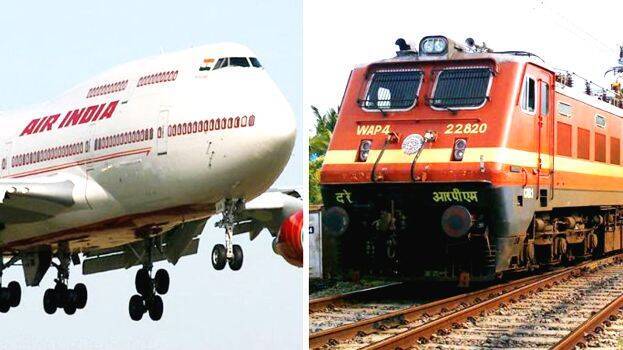 Onam is also a time of misery for Malayalees living in places other than Kerala. There is no one who does not want to come home and spend time with family members during the festive season. However, if you want to come home at this time, you need a handful of money and luck. The struggle for flight, train and bus tickets is hectic during this period. As Onam bookings start very early, no flight and train tickets are available during Onam days. Same is the case with long-distance buses. Even if tickets are available, multiples of the normal charge should be given as fare. This is the case not only on Onam but also on other special days. Not only buses but airlines and railways are also reaping profits by squeezing passengers as much as possible during the festive season.
There are tens of thousands of Malayali families in other states and cities like Mumbai, Kolkata and Delhi. The Onam celebration in their native place is a nostalgic memory for many of them. They want to get home no matter the cost, but what if there is no means to travel? Railways can help them a lot in this matter but they fulfil their duty by running a few special trains only for the sake of it. There is no point in mentioning flights. Nothing about special service has been ever heard of and in regular services, the ticket price is four to five times the regular rate. The Aviation Department is of the view that they cannot interfere no matter how much the airlines increase the fares during the festive season. Only here can we see the very strange situation where the government itself is complicit in openly robbing the passengers.
Railways has announced three special trains from Bengaluru, where lakhs of Malayalis, including young women and men, work. However, if you look at the long line of people waiting for tickets, it can be understood that this is not enough. Same is the story of specials from Chennai. There are no Onam specials from North Indian cities at all. People's representatives and ministers, who always travel only by aeroplanes, do not understand the severity of the travel woes of common people during Onam. When the season ends, people will forget all this. One must wait till next Onam for robbery in the name of ticket fare to be a piece of news again.
KSRTC, the public sector organization, should be able to make any festive season, including Onam, a huge source of revenue, but no significant effort is being made to do so. They are researching how the existing services can be reduced during Onam days. The possibility of special services from Karnataka and Tamil Nadu cities is not fully utilized. There is no attempt to seek permission for special services through high-level discussions. In short, the measures taken by the government to fulfil the travel dreams of Malayalis living in other countries are marginal. The reason why Onam remains a dream for many Malayalees living in other states is definitely the lack of transportation facilities.