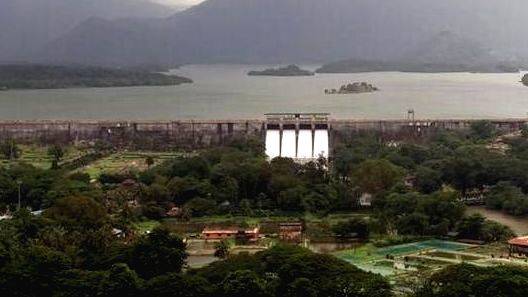 PALAKKAD: Many dams in the state have reached their maximum storage capacity following the weather reports that the low pressure near Lakshadweep may result in heavy rains. Officials have informed that four shutters of Malampuzha dam should be raised following the rise in water level. It has been directed to raise the shutters 30 cm on Thursday afternoon. The authority has also warned people living on the coasts of Kalpathy River and Bharathappuzha.
Control rooms have been opened near all the dams under KSEB as a precaution following the direction from Disaster Management Authority. KSEB has clarified that the water-level of all the dams is in control.
82% of the maximum capacity of Idukki dam has been filled and the water level sits at 2387.74 feet. The water-level of Mullapperiyar has reached 127.5 feet. Water-level has reached maximum capacity in Anayirankal. It has also been reported that two shutters of Mattuppetty dam will be opened.