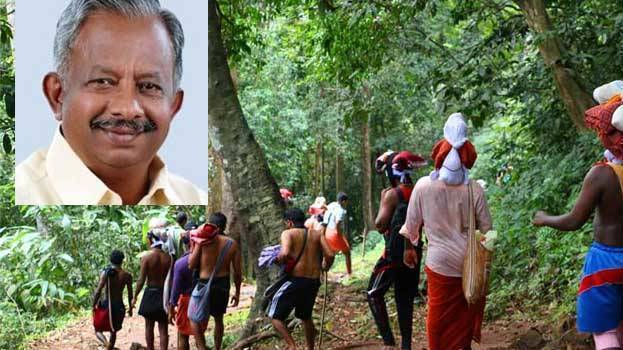 KOTTAYAM: Forest minister K Raju has said that the forest department has no role in the report that chanting of Sharanam while moving through Sabarimala forest pathways amounts to noise pollution.

He clarified his stand in the meeting held the other day to discuss matters related to Devaswom-Forest lands.

"This matter (on pollution) appeared in the report prepared by students who was researched in Pondichery university and therefore don't unnecessarily drag my department into this. The research also took place during the term of the previous government," the minister had said.

But Devaswom board president A Padmakumar contradicted this in the presence of Devswom board minister. "This controversial comment was made in the report brought out as part of the eco-tourism project and the study was under the stipulations set by the forest department; we can't overlook this," Padmakumar stated bluntly and openly.

Meanwhile, resentment is brewing among the devotees over the report. This reference was seen in the 89th page of the report given by the forest department to the Central government as part of the Eco-tourism project.

In the report, it is said that about 50 lakh pilgrims throng Sabarimala every year and activities of pilgrims including collecting firewood, building sheds, toilets etc. and dumping plastic wastes is causing threat the biodiversity of Periyar forest.