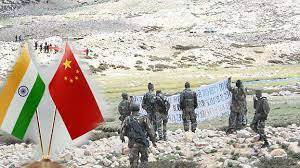 NEW DELHI: India has acquired new Israeli-built lethal Heron Mark-2 drones that will fly the skies doing eagle watch on crucial Indian borders connecting China and Pakistan. The unmanned drone with the capability to be airborne for 36 hours has already started surveillance on the borders of China and Pakistan.
According to IAF, Heron Mark -2 is capable of flying at an altitude of 35,000 km for 36 hours and staying in one place permanently. Four such drones have been deployed at the air base in the northern sector. These world-class drones can illuminate enemy targets with lasers and can even surveil the entire country from one place. The squadron operating the Heron Mark 2 drones is known as the 'Warden of the North'.
India currently stocks 70 varied Heron drones. However, Mark-2 is the upgraded version and is far too superior by all standards. Meanwhile, IAF is also rekindling their 'project cheetah' aimed to weaponize Israeli drones with satellites and other surveillance capability equipment.
Apart from the Heron drones, India has also inked deals with the US for 31 predator drones, which will add to the arsenal and is expected to form a bulwark in borders. 15 of the Predator drones are for the Navy. Eight each for Army and Air Force.