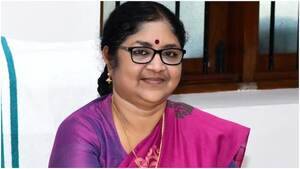 THIRUVANANTHAPURAM: Kerala University is all set to initiate four-year Arts and Science degree programs for the first time in the state. Four courses are scheduled to commence this year at the Karyavattom campus. Vice Chancellor Dr Mohanan Kunnummal informed 'Kerala Kaumudi' that the courses and syllabus will be finalized in the meeting held on the 24th.
BA Honors in Language and Communications, Politics and Public Administration, BSc in Life Science and Professional BCom with a BCom degree are under consideration. However, there are some challenges including the establishment of a separate lab for life science. The syllabus is being developed by a committee consisting of Heads of Departments and Centre Directors. It will need approval from the Board of Studies and the Academic Council.
Admission will be announced at the national level. Students are expected to come from other states to pursue their studies. A Directorate will be formed to oversee the courses. The Credit and Semester Department led by Senior Professor Vice-Chairman will be responsible for the curriculum and examinations. The regulations and rules for launching the four-year degree course will come into effect soon.
The government has decided to introduce four-year undergraduate courses in all universities and colleges in the state starting from next year. The university will provide the scheme and syllabus for colleges. Additional infrastructure will be required to support the fourth-year course. On the 22nd, 23rd, and 24th, a workshop on the four-year course will be conducted for colleges.
Honors degree holders will be permitted to have lateral entry into PG courses. A one-year PG program will be sufficient for them.
In BA Honors, students will have the opportunity to pursue a minor degree in another subject of interest alongside their major degree.
Since all the courses are closely related to job institutions, students can acquire the necessary skills. Those who excel can even secure employment during the training period itself.