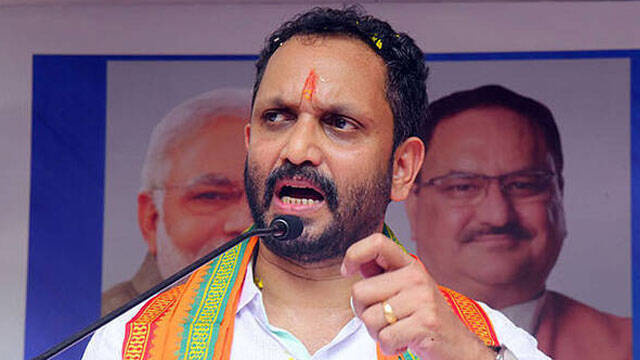 THIRUVANANTHAPURAM: BJP state president K Surendran said that it is serious that the Chief Minister intervened on behalf of KREML even after the central directive to cancel the permission given to private companies for black sand mining.

"The fact that the Chief Minister chaired the meeting to seek loopholes to grant the mining license to the company is an example of a planned conspiracy in the 'monthly quota' scam. Why the state agencies were not ready to investigate even though it was clear that the state government had tried to circumvent central laws to loot natural resources? It turned out that the monthly quota was not in vain. Major scams in the name of Chief Minister and Leader of Opposition are not being investigated in the state. Are they two divine? Satheesan works for Pinarayi Vijayan. That is why the police who were called to question Mathew Kuzhalnadan, Sudhakaran and Shaji did not touch Satheesan. Punarjani scam is as big a scam as Life Mission. The BJP is ready to approach central agencies demanding an investigation into the 'monthly-quota' case. Does VD Satheesan have the guts to do that? Satheesan should be ready to send a letter to the central agencies if he is the leader of the opposition. Even if his head is gone, Satheesan will not send the letter. He is a fraud opposition leader. Satheesan's position as leader of the opposition is only technical", Surendran said.

"The 'monthly quota' case is not someone's allegation but a document submitted by the Income Tax Department. People have doubt whether there is a Public Works Corruption Prohibition Act in Kerala. MV Govindan should explain why the money was paid to Veena's account if the transaction was between the companies. MV Govindan and CPM are on the run.Corruption and illegal money transactions are against the Chief Minister", he added.