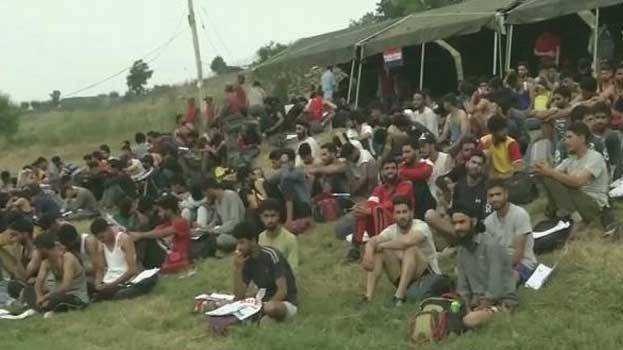 BARAMULLA: Just a day after Al-Qaeda chief Ayman Al-Zawahiri released a 14-minute video talking about Kashmir's liberation and attacking the Indian Army, Kashmiri youth on Wednesday turned up in huge numbers to take part in an Indian Army recruitment drive.

Over 5500 Kashmiri youth took part in a recruitment drive organised by the Indian Army at Pattan in Jammu and Kashmir's Baramulla on Wednesday . While speaking to ANI, one of the Army aspirants said, "I am passionate to join Indian Army and it's my dream too.

I cleared the first step to join the Army." "In Kashmir, we are facing lot of unemployment. I am happy and my selection also helps to support my family," another aspirant said.

The recruitment rally has started today and will continue till July 16. Successful candidates will then undergo written test.