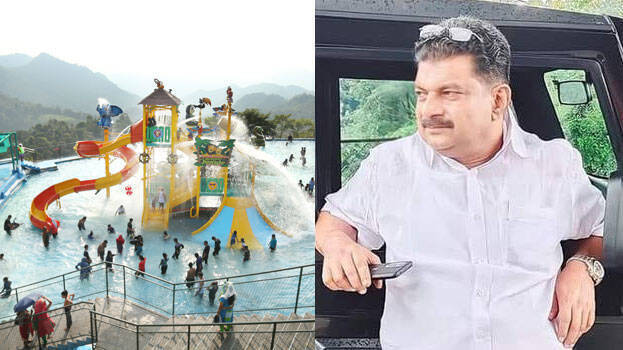 KOZHIKODE: Permission has been given to partially open and function P V Anwar MLA's PVR Naturo Park in Kakkadampoyil. Sanction was given to open the children's park.

P V Anwar had submitted an application to the government to allow PVR Naturo Park to open and operate. The government then commissioned the disaster management authority to study about the park. On the basis of the recommendations submitted by the disaster management authority, permission was given to open the children's park. The order said that the operation of the children's park will be inside the steel fence and the owner of the park must ensure that it is not connected to the place where the water rides are constructed.

In 2018, functioning was halted after a landslide occurred in the park during heavy rains. Complaints were also raised that the area where the park is located is a landslide zone. Although permission was granted for the children's park, the disaster management authority has directed that a hazard assessment be carried out on the rest of the constructions. A private agency in Kozhikode has been assigned for this. Based on the results of this inspection, the park will be considered for full operational permission.