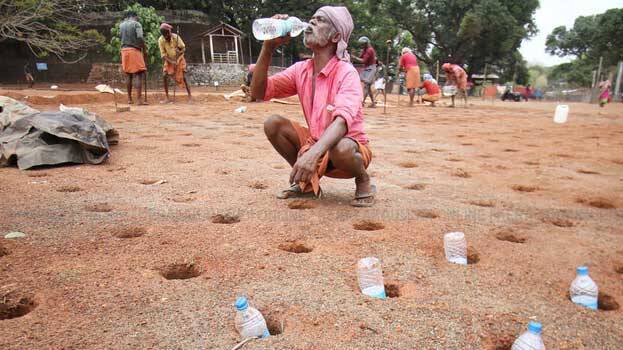 THIRUVANANTHAPURAM: According to the latest report from the Indian meteorological department, Kerala will not see any rains in the coming days while IMD presages torrid heat to hit the state. As of now, Kollam has recorded the highest temperature in the state. Kollam district will witness up to 36 degrees Celsius on Sunday.
IMD informs that the temperature may rise to 35 degrees Celsius in Pathanamthitta, Alappuzha, Kottayam, and Palakkad districts and up to 34 degrees Celsius in Thiruvananthapuram, Kozhikode and Kannur districts. The Disaster Management Department has issued cautionary instructions for the public in the event of rising heat in the state.
To-do list:
Public should avoid prolonged exposure to direct sunlight between 11 am to 3 pm.
Keep drinking water even if you are not thirsty. Avoid dehydrating drinks like alcohol, coffee, tea, and carbonated soft drinks during the day.
Wear loose, light-colored cotton clothes.
Online food delivery guys should take caution while traveling during peak afternoon hours.
Eat plenty of fruits and vegetables.
Cattle should not be allowed to graze in the midday sun and other domestic animals should not be tied up in the sun.