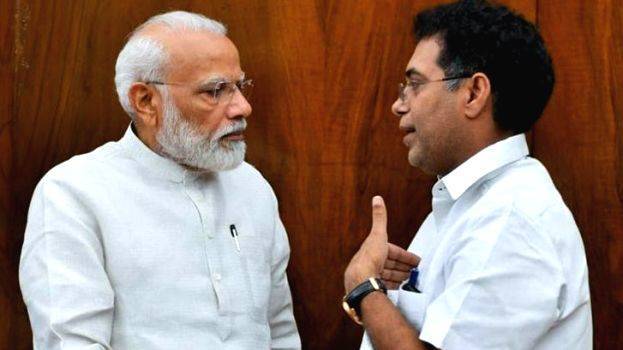 KANNUR: In an interview given to a private regional TV channel, current BJP member and former CPM/Congress leader A P Abdullakutty has given no-nonsense replies to those who trolled his comment that he is a national Muslim.

"National Muslim is a big political stream of consciousness. During the Independence struggle, when people like Jinnah upheld the politics of partition, people like Abul Kalam Azad, Nawabzada Liaquat Ali Khan widely known as Quaid-e-Millat and Khan Abdul Ghaffar Khan declared that they were national Muslims. They said that their umbilical cord had roots in India and they were not for partition. It was during that time that the concept of National Muslim evolved.
When I said this, some trollers ridiculed that I am the national bird, national animal, etc.… They should understand that India also has a national flower. It is a lotus. Now, it is the time of lotus. During this time, Muslims in the country should stand with the lotus…

I shall work wherever the BJP asks me to work. That is why I joined the party. The politics of beliefs and development I upheld is the same then and now. Those who say that I switched parties should remember that EMS switched parties four times and Gouri Amma formed a new party.

If we check the history, more minorities got killed before the birth of the BJP.

Don't speak communalism and provoke people to fight among themselves. In every community, there are some extremist groups. We should be able to take a strong stand against them.
Didn't Amit Shah go to Kashmir? Usually, when a home minister goes to Kashmir, there will be arson and hartals but now the terrorists are silent. The leadership that rule India now is the one that reins in terror groups," he said in his exhaustive talk to the TV channel.