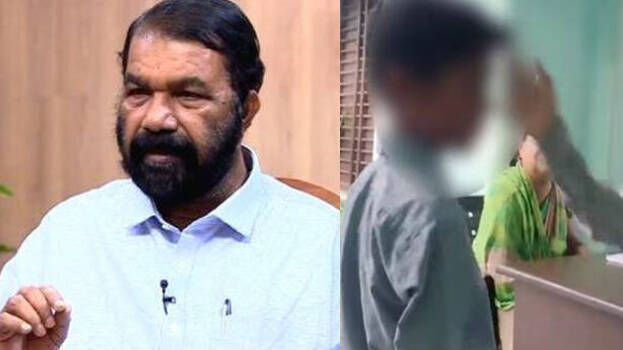 THIRUVANANTHAPURAM: Education Minister V Sivankutty has reacted to the incident of a seven-year-old boy being beaten up by his classmates in Uttar Pradesh. He said that he is ready to undertake the education of the child. The minister said in Thiruvananthapuram that if the child's parents agree, Kerala will provide all kinds of assistance.
Last day, V Sivankutty had sent a letter to Uttar Pradesh Chief Minister Yogi Adithyanath asking him to take strong action against the teacher who insulted the student in the class. The minister informed that Kerala is committed to embrace secular ideas.
The incident took place at Neha Public School in Qubbapur village of Muzaffar Nagar in Uttar Pradesh. A video of the incident, which instills racial hatred in children went viral on social media. A teacher named Thripta Thyagi beat up the student with children from other community. The teacher made students from other community to beat the child.
The video shows the teacher making racial slurs and the child crying as she tells him to hit him hard. This was captured on video by someone else. Cruelty in the name of not learning maths.
The police after the child's father's complaint filed a case against the teacher after the video went viral and there was a nation-wide protest.