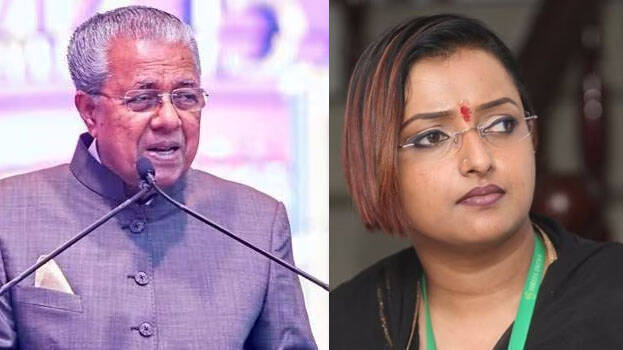 THIRUVANANTHAPURAM: Chief Minister Pinarayi Vijayan often goes to the Gulf for benami business, said Swapna Suresh, the accused in the gold smuggling case. She alleged that the chief minister has benami business in Sharjah, UAE and Ajman.

All the 'K projects' started in the state are 'V projects', she said while speaking in an interview to a channel. As soon as you plan a project, you will find the big fish interested in it. A huge amount will be received from them in advance. Swapna said that even if they understand that this is a paper plan, no one will have the courage to oppose it due to fear.
Swapna said Sivasankar had considered to appoint her in Bengaluru to help chief minister's daughter Veena Vijayan with the Exalogic Solutions Company, but she refused because her children were studying in Thiruvananthapuram.