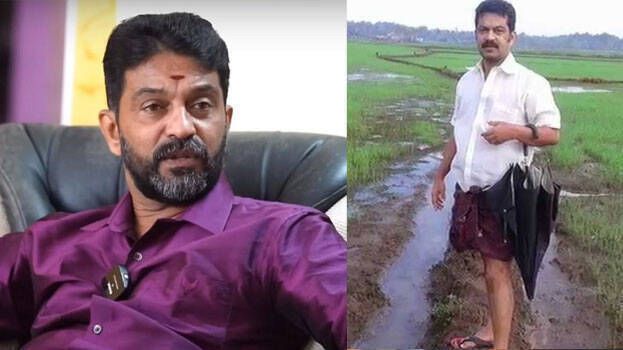 KOTTAYAM: Actor and farmer Krishna Prasad said that he has never spoken his politics anywhere. He was replying to the allegations of Agriculture Minister P Prasad. He said that he has never said that he has not received any money and that he spoke for all the farmers. He said that he and Jayasurya are being cyber-attacked for saying that.
'I have participated in many farmers' struggles. I have never mentioned my politics anywhere. I have not tried to mix my politics. If that was the case, I should have contacted the farmers' organization of that party. Majority in the farmers' committee are leftists. If so, are they all fools? I got money from the bank in July as a loan for the rice given. No one protested saying that Krishna Prasad did not get the money. The zeal shown to find the document showing that I have received the money for paddy should have been shown to pay the farmers, said the actor.
'The farmers are in great difficulty. A farmer had committed suicide in Niranam last year. The matter was discussed because Jayasurya said about it. He said my name because he knows me. I am just one among the thousands of farmers. Giving me my money won't solve all problems. 25,000 people still have to get Rs 360 crore of the rice money collected five and a half months ago. I am not speaking for the two people in my field. Those who have to get the money should get it. The government should give relief to them when they survive wind, rain and flood and produce rice. Till last year the money was received within a month. This time it was delayed by five and a half months,' added Krishna Prasad.

Actor Jayasurya spoke for tens of thousands of farmers. Should understand its true meaning. He should not be cyber attacked. Jayasurya is a humane actor, said Krishna Prasad.