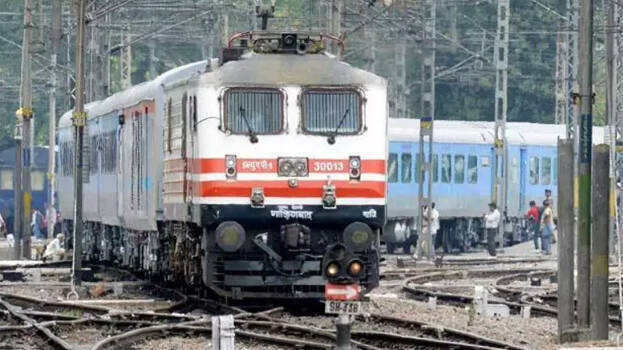 MALAPPURAM: The Ticket Examiner (TTE) removed an elderly woman who had entered the reservation compartment after being unable to access the general compartment due to overcrowding. Subsequently, the daughter pulled the emergency chain to halt the train in order to locate her mother. A series of dramatic incidents occurred on the Chennai Mail en route to Chennai, near Perashannur, close to Kuttipuram.
A mother and her daughter from Kanchikode boarded a train to return home from Kozhikode. Due to the overcrowding in the general compartment, they along with a few other passengers opted to board the reservation coach. However, when the TTE came for inspection at Tirur, all these passengers were instructed to disembark at Kuttipuram.
As the passengers were unwilling to alight at Kuttipuram, the TTE compelled them to do so. During this commotion, some passengers managed to reboard including the old woman's daughter. Unfortunately, the elderly woman couldn't manage to get back on board. The train departed from the station leaving her behind.
As the carriage moved forward, the daughter realized her mother hadn't managed to rejoin them. Therefore, at a location called Edachalam with the assistance of fellow passengers she pulled the emergency chain and brought the train to a halt. In the darkness of the night, the daughter walked two kilometers back to reunite with her mother at Kuttipuram station. Subsequently, both the mother and daughter filed a complaint with the station master regarding the mistreatment by the TTE and the inconvenience experienced by the passengers.