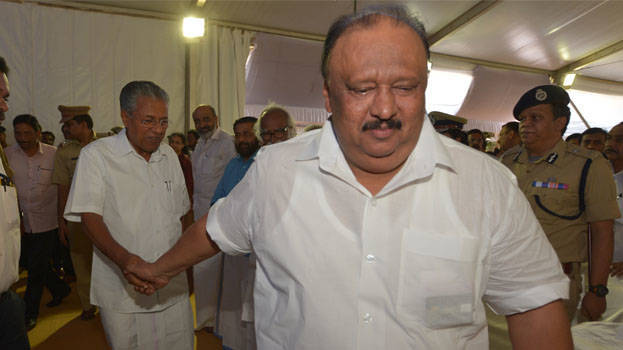 ALAPPUZHA: Thomas Chandy has got a 'discount' from the government on the fine imposed for the illegal construction of his resort Lake Palace. The government rejected the decision of Alappuzha municipality slapping a fine of more than a crore for the resort.
The direction from the government was to slap only Rs 34 lakh instead of the fine imposed by the municipality. Additional chief secretary has released an order on it again.
It was previously decided to impose a fine on the illegal construction of Thomas Chandy's Lake Palace Resort. According to that, the municipality had first imposed a fine of Rs 2.76 crore but later was reduced to 1.17 crore.
Thomas Chandy had approached the state government against it. Following that, the government had released an order reducing the fine to 34 lakh. However, the municipality was not ready to approve it. The additional chief secretary issued an order again demanding to execute the decision of the government. The government has the authority to look into the proceedings of the land and the municipality secretary is responsible for implementing the decision of the government.