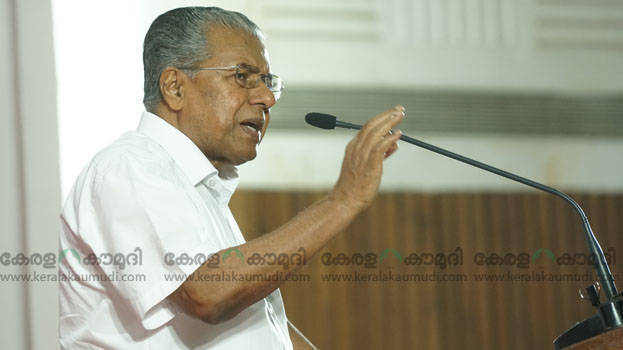 THIRUVANANTHAPURAM: Chief Minister Pinarayi Vijayan mocked the congress for party representatives and leaders from various states joining the BJP. The congress has now turned a party rallying for the BJP and the party is presently in a very ridiculous state, he said in the capital city.
The CPM had said earlier that the Congressmen cannot be trusted. The things witnessed now are a proof of it. We cannot predict when the Congressmen will leave the party. There is no account for the money flowed by the BJP. There are some like a lamb stretching its tongue when shown the leaf of the jackfruit. There are other words to describe it but I am not saying it, just consider it as dash, he said.
He also remarked on the mass resignations seen in the congress leadership. When the country is in such a complex state, should a party like the Congress be left to become orphaned? Not just when it comes to successes, the leadership should be able to deal when it is in a crisis, the chief minister said.
Pinarayi Vijayan blamed the centre for neglecting the state in the budget. There was no budgetary allocation to rebuild new Kerala. AIIMS was also not considered for the state, he said.