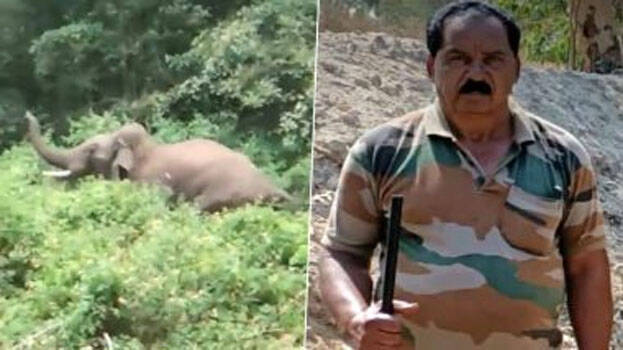 HASSAN: Former Forest Department official trampled to death by wild elephant. An officer named HH Venkatesh (67) who came to fire the tranquillizer shot was trampled to death by a wild tusker named Bhima. The shocking incident happened in a coffee plantation at Halliyur in Hassan district of Karnataka.
Venkatesh came to tranquilize Bhima who was injured in a collision with another elephant the other day. Bhima came towards Venkatesh as soon as he fired the gun. Two people who were with him ran away
Venkatesh was brought to the hospital after the other officers and locals chased the elephant away with noise. The officer who was undergoing treatment died of serious injuries. Venkatesh was working on a contract basis with the Elephant Task Force. He has bravely confronted about fifty wild elephants.

The Karnataka government has paid Rs 15 lakh as compensation to Venkatesh's family. Venkatesh's son lodged a complaint with the police alleging that the forest department's negligence was the cause of the death.