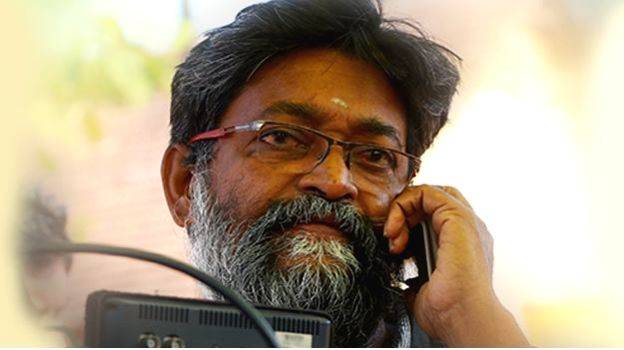 THIRUVANANTHAPURAM: Renowned cinematographer M.J. Radhakrishnan passed away following a heart attack at a private hospital in the state capital on Friday. Radhakrishnan belonged to Tholicode in Punalur and was the son of Janardhanan Vaidyar and P Lalitha of Sreenilayam. Wife: Sreelatha. Children: Yadhu, Neeraja.
Radhakrishnan has won the state award for best cinematographer seven times. He also received several international accolades. He worked in around 75 films including 'Desadanam', 'Karunam', 'Theerthadanam', 'Kannaki', 'Parinamam', 'Koottu', 'Makalkku', 'Nalu Pennungal', 'Gulmohar', 'Vilaapangalkkappuram', 'Perariyathavar', 'Kadu Pookkunna Neram' and 'Ollu' which are among his most well-known films.
He did the cinematography for 'Veyilmarangal', the movie directed by Dr. Biju which received an award at Shanghai festival.
Radhakrishnan started his career as a still photographer and was also associated with Shaji N Karun. The first film Radhakrishnan worked independently was 'Mamalakalkappurathu' (1988) directed by Ali Akbar.
Radhakrishnan's movies have been exhibited at film festivals in Cannes, Toronto, Chicago, and Rotterdam, among others. His 'Maranasimhasanam' won Golden Camera prize at Cannes. The movie that earned Radhakrishnan his first state award was 'Desadanam'. The other awards came through 'Karunam' (1999), 'Adayalangal' (2007), 'Bioscope' (2008), 'Veetilekkulla Vazhi' (2010), 'Akashathinte Niram' (2011) and 'Kadu Pookkunna Neram' (2016).