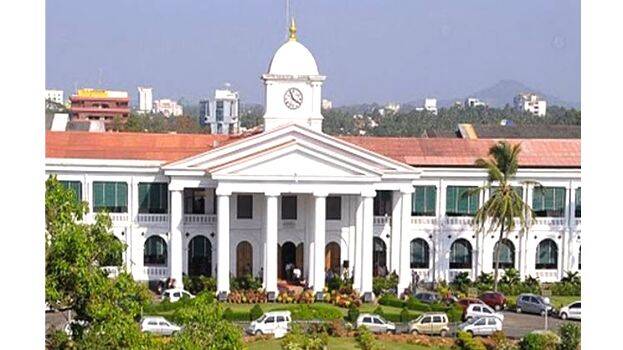 THIRUVANANTHAPURAM: The government has implemented stricter control measures at the Secretariat, affecting both employees and visitors. A recent confidential memo from Additional Chief Secretary K R Jyothilal, dated the 11th of the previous month outlines these new regulations.
According to the circular, all visitors to the Secretariat must now be issued an access control card which will serve as their entry pass. These cards will only be provided after verifying a valid identification card. It's crucial to note that these access cards must be returned upon exiting the premises. Visitors will be charged a fine of Rs 500 for the loss of the access card. In cases where a visitor lacks proper identification, they may only be issued a card if someone vouches for them. This could potentially pose challenges for media workers and other visitors.
Furthermore, all Secretariat employees are required to use the access control system for both entry and exit. In cases where an employee's ID card malfunctions within the access control system, attendants should promptly report the issue to the monitoring cell and have it repaired before the 20th of August.
The responsibility for implementing the access control system at all entrances between 9.30 am and 5.30 pm falls on the Chief Security Officer.
It is also incumbent upon department heads and officers to ensure that special access control cards, provided to non-secretariat employees working within the Secretariat and various sections of the Public Works Department are not misused.
There have been reports of individuals tampering with the access control system, including allegations of it being intentionally turned off. Such actions including attempts to manipulate the system by having more than one person pass through simultaneously or forcibly opening its flap can damage the sensor. Those found tampering with the system will be identified through surveillance cameras and held accountable for any necessary repairs.
To enhance security measures, Keltron will be installing a system to accurately collect data regarding people's movements through the access control system. This installation is expected to be completed by the 30th of this month.
These measures, although aimed at strengthening security, may raise concerns for certain groups, particularly media workers given the stringent access requirements.