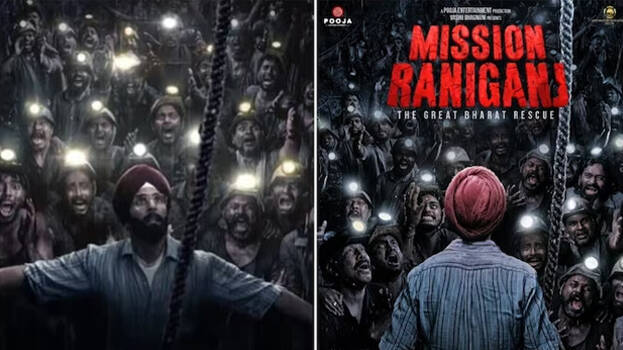 There are many ongoing arguments for and against the naming of the country as 'Bharat'. Former cricketer Virender Sehwag had demanded that the name of the Indian cricket team be Bharat. Actress Kangana Ranaut also said through 'X' that she had requested to change the name of India two years ago. Meanwhile, Bollywood star Akshay Kumar has also become a part of these arguments by changing the name of his upcoming film.
The title of the film 'Mission Raniganj: The Great Indian Rescue' has now been changed to 'Mission Raniganj: The Great Bharat Rescue'. The makers have released the first look poster of the film with the new name. Akshay has included this in the tagline of his film at a time when there are discussions in various centres that the government will move to change the name of the country to Bharat in the upcoming special session of Parliament.
The film based on the brave act of Jaswant Singh Gill, an engineer who rescued people trapped in a coal mine at a depth of 350 feet in Raniganj in 1989, features Parineeti Chopra, Kumud Mishra, Pawan Malhotra and Ravi Kishan along with Akshay Kumar. The teaser of the film will be released tomorrow. The release is on October 6.