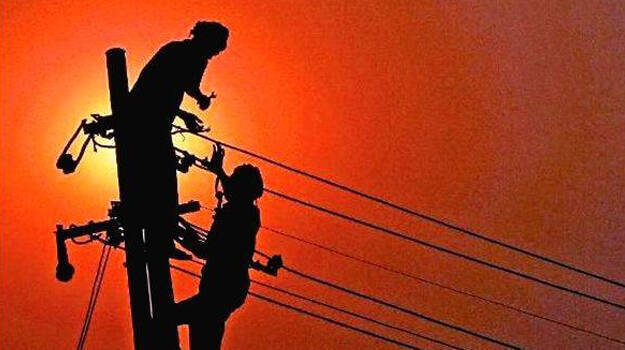 KOCHI: Allegations have arisen concerning the alleged negligence of KSEB employees resulting in significant financial losses for local traders. The unfortunate incident occurred at approximately 2 am on Wednesday impacting an upholstery firm in Vallikakkam and the adjacent Malas juice shop. Prompt response from two units of the Gandhinagar fire brigade helped contain the fire. Preliminary findings suggest that a short circuit may have sparked the blaze.
Benny, the shopkeeper and T J Vinod MLA have raised concerns that the Kalur KSEB office officials are to blame for this incident. MLA Vinod also pointed out that the electricity supply to the shop had been disconnected on Tuesday night. Kalur had reported the issue to the KSEB office, but they allegedly dismissed it as an isolated incident and declined immediate action. Subsequently, the matter was escalated to the MLA's attention. After the Executive Engineer was alerted and arrived at the scene, the staff inspected the situation. However, they did not take any remedial action apart from examining the burnt service wire with a flashlight. The officials reportedly left stating that no immediate resolution was possible and advised the shopkeepers to visit the office in the morning.
Locals who noticed the fire during the night promptly informed the police. Benny additionally asserted that had the officials recognized the damaged service wire, they could have averted the fire by shutting off the power and addressing the issue. T J Vinod emphasized the need for accountability in response to the officials' alleged complacency. Both the fire force and KSEB are set to conduct a thorough investigation into the fire's root cause.