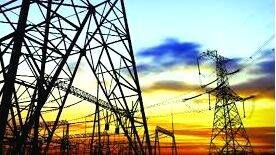 THIRUVANANTHAPURAM: KSEB has initiated efforts to recover the additional expenses incurred due to the high-priced external electricity purchases made in the past two months. A cess of 22 paise per unit will be imposed, pending approval from the Electricity Regulatory Commission. Currently, consumers are charged 10 paise per unit by the Board and 9 paise per unit as approved by the Electricity Regulatory Commission as a cess. The new cess is an additional charge.
On average, common households consume between 150 to 200 units per month. KSEB faced an additional expense of 341.31 crore rupees in July and August to secure electricity. In accordance with the new rules outlined in the Electricity Act, the surplus cost must be covered within the respective month. KSEB has the authority to self-impose a cess of up to 10 paise per unit. Any amount exceeding this requires approval from the regulatory commission.
It is anticipated that the implementation of the new cess may be prolonged, potentially leading to a tariff hike. The High Court has postponed the tariff increase, initially scheduled for June this year, until September 11.
In long-term power purchase tenders conducted by KSEB from external sources, companies are quoting prices ranging from Rs 6.88 to Rs 10.20 per unit. If approved, this could result in an additional liability of at least 3240 crore rupees until the next May. These contracts are established with the approval of the Regulatory Commission, which may contribute to a substantial price increase next year.
KSEB currently incurs a daily expenditure of over Rs 20 crore to avert power shortages. They acquire up to 20 million units daily, often at a maximum price of Rs 10 per unit. The power crisis is a result of insufficient rainfall and the termination of long-term contracts that previously provided cost-effective electricity.
#Power and cost
(overbought)
Month..............Unit (Million)............Amount (Crore)
July 2022.............1498.5 ................................ ........ 716
2023 July............ 1939.09................................ ......918
August 2022............ 852.8................................ ....... 404.8
August 2023............. 1284.6................................. .......645.1
To buy in an exorbitant price
(Million units)
September...............................27.10
October............................27.58
November...................................10.92
December.............................21.75
(23.45 million units bought in August)