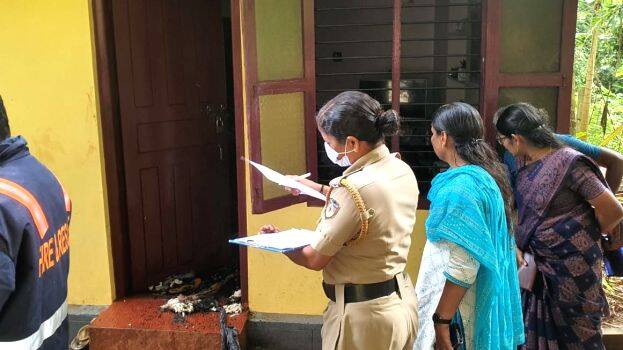 OTTAPPALAM: Two elderly sisters were found charred to death under mysterious circumstances at their house near Neelamalakunnu in Kavalapara. The deceased are Thrangali native Padmini (65) and Thankam (63). The incident took place at Thankam's house at around 3 pm yesterday.
Both Padmini and Thankam lived in neighboring houses. The gas in the house was turned on at the time of the incident. Upon seeing smoke coming out from Thankam's house, a neighbor informed the local auto drivers. Following this, the Shoranur Fire Force and police reached the spot and took the dead bodies out.
The locals who came running told the police that they saw a man coming down from the house with blood on his neck and face. Later, the man was taken into custody by yesterday evening. He told the police that he rushed to the house after seeing the accident and both of the elderly sisters scraped his face and neck in an effort to relieve the pain from their burns. The police are interrogating him in detail. A neighbor also testified that he heard the cry for help.
The house of the deceased sisters is located in an isolated area surrounded by rubber plantations. The police have started a detailed investigation into the mystery.