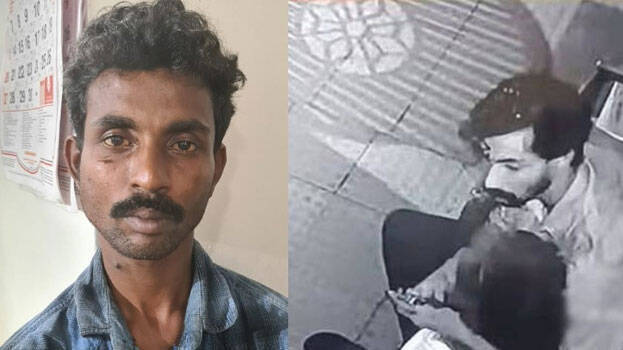 KOCHI: Ernakulam Rural SP Vivek Kumar said that Cristil Raj, who kidnapped and sexually abused an 8-year-old girl in Aluva, went to the girl's home to commit a robbery. Upon finding the girl in the house, Cristil Raj kidnapped her and sexually assaulted her. According to the Rural SP, there is now only one accused in the case. A special investigation team has been formed under the leadership of Aluva DySP. The police reached the hospital in the morning and recorded the statements of the child and the doctor. Cristil Raj will be produced in court today.
The girl, the daughter of migrant workers, was sleeping at her house when Cristil Raj kidnapped and sexually assaulted her. Only the girl's mother and her sisters were present at the house when Cristil Raj reached the house. The state is yet to fully recover from the shocking incident where the daughter of a migrant worker was kidnapped, sexually assaulted, and brutally murdered.
After committing the crime, Cristil Raj was hiding in a bush below the Aluva bridge. He was planning to escape by boarding a train at night. However, the police soon found him and nabbed him with the help of the locals.