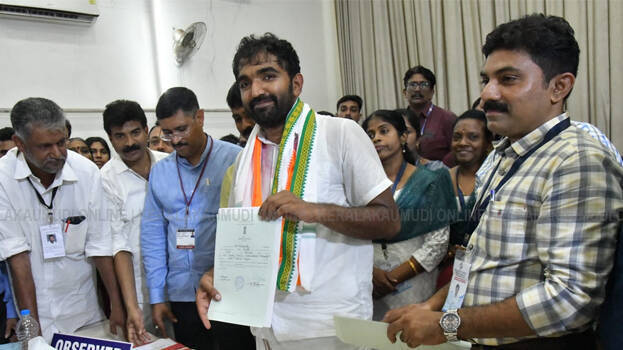 KOTTAYAM: Designated MLA Chandy Oommen spoke about the developmental activities to be implemented in the constituency after winning the Puthupally bypolls. Chandy Oommen's response was to the question of which issues will be given importance in the constituency when he reaches Puthupally as an MLA. Chandy Oommen said the projects that his father could not implement in the constituency will be executed.

'Appa has done at lot in the constituency during the last 53 years. It should be continued here. His most important dream. A super specialty hospital in Thalappadi. It still has only one outpatient. No inpatient. It should have the support of the government. There should be help from the government. The government should show interest in the matter'.
'For the past one month, the government has shown interest in the development of Puthupally. That interest needs to be seen. "My demand is that the government should show interest in this super specialty hospital,' said Chandy Oommen.

Chandy Oommen said the anti-government sentiment was shown in the Puthupally by-election. Chandy Oommen added that the victory in Puthupally is considered as Appa's 13th victory and it is a victory for all Puthupally people who loved Appa.
'Nothing will happen in the trust entrusted on me. Puthupally has voted for the continuation of development. Appa was here for the last 53 years in this town with development and care. I will be with Puthupally for the continuation of development. Voters and others are equal for me.
'Let's work together for the development and growth of Puthupally. In the past years, any person could approach Appa and talk about their grievances as he was with them. For that need not support or vote for Appa,' said Chandy Oommen while addressing the press meet.