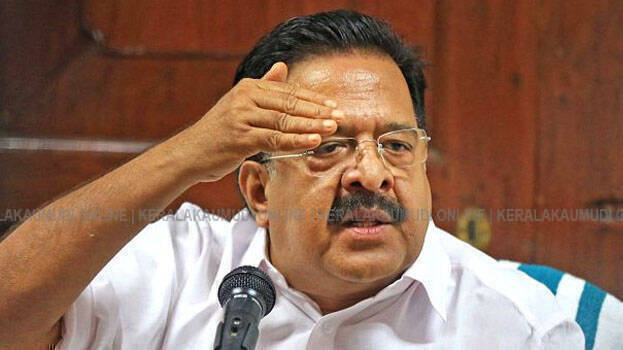 THIRUVANANTHAPURAM: Former opposition leader Ramesh Chennithala publicly expressed his dissatisfaction with the Congress Working Committee (CWC) election. Chennithala pointed out that he suffered mental stress during the election of the working committee. It is true that there were some inconsistencies related to the election, he said while addressing the media in the capital city.
Chennithala was made permanent invitee in the Congress Working Committee. He came to the fore publicly expressing his dissatisfaction. 'There was mental stress during the election of the working committee. There were some inconsistencies in the election. It is true that he was sad about it,' Chennithala said.

Chennithala said that he had not held any posts in the party for the past two years. Still led the fight against the government. Will continue with that even if no posts are there. What he has to say will be informed to the high command. He said that he will attend the Congress Working Committee meet to be held on September 16.

A permanent invitee has no right to vote in the CWC. Chennithala was also a invitee in 2004 and after that he came to Kerala. He then became the KPCC President and opposition leader. He feels that making him a permanent invitee is like demoting him.

He had earlier said that he will respond after the Puthupally by-election. After the reorganization of the working committee, no one from the AICC leadership had contacted Chennithala. When some top leaders of the state contacted him, he did not express any dissatisfaction. Sources close to him indicate that Chennithala is not interested in taking charge of any other state including Maharashtra. He wants to be active in Kerala.
What worries Chennithala is that Tharoor, who is junior to him and K C Venugopal, who served as a fellow worker under him in the party, are now at the top and he at the bottom level. He considered as an insult when removed from the opposition leader post in 2021. He shared the feeling of being constantly humiliated to those close to him.

Shashi Tharoor, who contested against the official candidate in the AICC president election, was included in the working committee after assessing that it would be a setback if he is exempted.