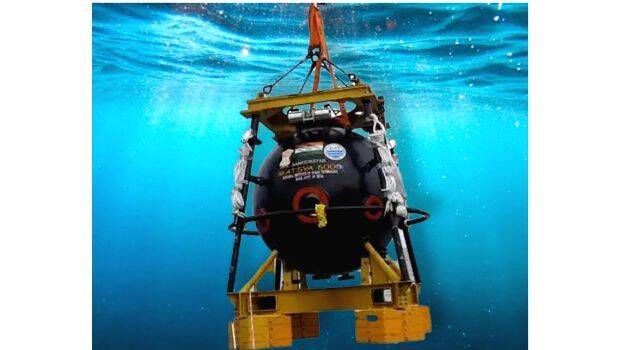 KOCHI: After touching the moon at an altitude of more than three and a half lakh kilometres, India is now aiming at the bottom of the sea. The target is precious mineral deposits. The Matsya 6000 submersible will dive into the Bay of Bengal off the Chennai coast early next year with three crew members.
The name of the mission is Samudrayaan. The target is 6000 meters deep but the first trip is only up to 600 meters. The unmanned probe successfully traveled 600 meters in October 2021. Researchers will reach the base of 6000 meters in 2026.
The Samudrayaan project was formed in 2018 and is headed by the Chennai National Institute of Ocean Technology. ISRO, which builds a rocket that survives the heat of space travel, built the submersible that survives the extreme pressure of water in the ocean. Two researchers and an operator will depart for the mission from Chennai. Earth Sciences Minister Kiran Rijiju boarded the submersible yesterday and assessed the mission.
Russia, the United States, France, China and Japan have previously built manned submersibles for undersea research. The production of Matsya 6000 is completely indigenous.
Matsya 6000
1. At 6000 meters the pressure is 600 times that of the surface. To support this, the submersible is made of 80 mm thick titanium alloy. Spherical to equalize water pressure. Three people can sit.
2. This submersible will be controlled from a specially designed ship. It is attached to this and released into the deep sea. Communication will be through acoustic waves. Matsya 6000 is a combination of these two.
3. Can stay under the sea for 12-16 hours. At the same time, there will be oxygen storage for 96 hours. This amount of oxygen is kept for the safety of passengers in case of an emergency.
Project cost (for five years)
Rs 4077 crores
Matsya 6000
Rs 350 crores
The project aims to look for precious metals and minerals like cobalt, nickel, manganese, copper, and iron hydroxide.
They are used for electronic materials, smartphones, batteries, solar panels and so on. If these can be mined in the deep sea, it will be a huge advantage in the field of energy and electronics