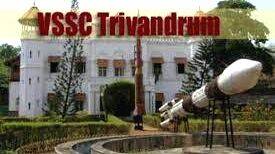 THIRUVANANTHAPURAM: A new investigation team will be sent to Haryana next week to investigate the VSSC exam fraud. An eight-member team including Kazhakootam Cyber City ACP DK Prithviraj, Museum SHO Manjulal, Medical College SHO Harilal and Cantonment SHO BM Shafi will leave for Haryana.
The new investigation team is being sent on the basis of the information that the links of examination fraud have resurfaced in Haryana. Earlier, ASP Deepak Dankar was the one who went to Haryana to investigate the case. Currently, the special branch team of the police is in Haryana. The Haryana students who appeared for the exam in St Mary's School, Pattom and Cottonhill School, Vazhuthacaud were caught following the secret information. Later, the Kerala Police arrested Lakhwinder, Deepak Sheokhand and Udyogarthi Rishipal, natives of Haryana, from Jind district. Deepak has been identified as the mastermind. He was the one who trained the candidates to cheat using electronic devices.
Exam frozen
Following allegations of malpractice, VSSC has frozen the further proceedings of the fireman exam. This is due to the allegation that the irregularity in the VSSC technician exam is also in the fireman exam. It is suspected that among the 408 shortlisted candidates who passed the written exam, there are also irregularities. If this is confirmed in the police investigation, the examination will be cancelled.