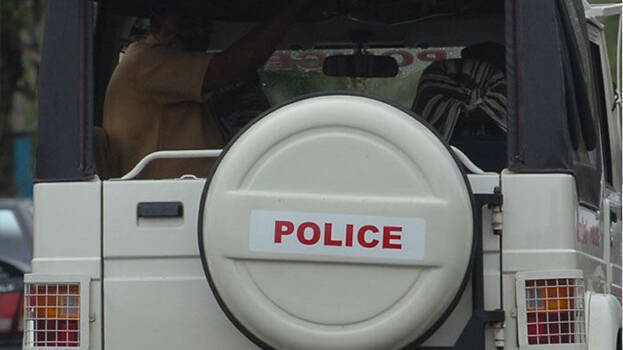 THIRUVALLA: A youth has lodged a complaint with the police alleging that his wife and child were abducted by his wife's boyfriend. In his complaint, the youth stated that he was travelling with his family on a bike when a gang led by his wife's boyfriend blocked the bike and kidnapped his wife and child. Police have registered a case against those including Chengannur native Pintu Prasad, the woman's boyfriend, and launched an investigation into the incident.
The incident took place at around 10.30 pm yesterday when the youth and his family were returning home after having food outside. The youth's sister accompanied them on another scooter. In the meantime, the gang blocked the motorbike using their car and attacked the youth. Following this, they grabbed the child and took it to their car. The gang then created an atmosphere of terror by showing a knife. Pintu Prasad threatened the woman by saying that he would kill her baby if she did not come with him. Following this, the accused forcibly pushed her into the car and left the spot. The complaint also stated that the gang even attacked the youth's sister when she tried to oppose them. According to the statement received by the police, three close friends of Pintu Prasad were also in the gang. However, police have not identified them.
Police have intensified the investigation into the incident. Although the police team inspected the house of Pintu, they were not able to find him. It has been concluded that Pintu might have shifted the woman and her child to a secret place.