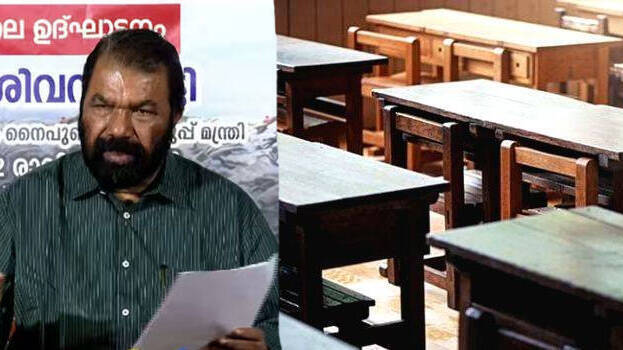 THIRUVANANTHAPURAM: Minister V Sivankutty directed the Director of Public Education to organize online classes for the students of all the schools included in the containment zone in the event of Nipah virus infection being confirmed. Literacy Mission's 10th standard equivalency exam is underway. Exams for those involved in the containment zone will be held later. The minister also nformed that there will be no change in the examinations of other centers.

Wards in seven gram panchayats of Kozhikode have been declared as containment zones. Ayancheri Gram Panchayat-1,2,3,4,5,12,13,14,15 entire ward, Maruthonkara Gram Panchayat-1,2,3,4,5,12,13,14 entire ward, Thiruvallur Grama Panchayat - 1,2, 20 entire ward, Kuttiyadi Grama Panchayat-3,4,5,6,7,8,9,10 entire ward, Kayakodi Grama Panchayat -5,6,7,8,9 entire ward, Vilyapally Grama Panchayat - 6,7 entire ward, Kavilumpara grama panchayat - 2, 10, 11, 12, 13, 14, 15, 16, the entire ward has been declared as containment zone.

The collector informed that no travel in or out of the areas above the containment zone will be allowed. The collector stated that strict barricading should be done in the said wards and the police and the secretaries of the concerned local government departments should ensure this. Only outlets selling essential items including food items and medicines are allowed. Working hours are from 7 am to 5 pm only. There is no time limit for drug shops and other health centers.

Local government/village offices should be run with minimum staff but no other institution including government semi-government public sector banks, schools, anganwadis should remain open until further notice.